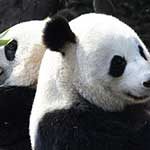 Do you prefer heritage buildings ? nature ? sport ? culture ? gastronomy and terroir ?
Or maybe you like them all? There's nothing like biking around to discover castles, or enjoying a wine tasting after a good hike!
Put your holiday together however you like, or contact us: éthic étapes is available to advise you about places to see and visits that best suit your tastes and your needs.
Packed lunches can be provided.
Some examples of multi-themed holidays :
Loire Valley castles for big and small – 3 days
Day 1 : château de Chambord and château de Villesavin
Day 2 : Beauval Zoo park and the troglodyte site in Bourré
Day 3 : cruise on the river Loire in a traditional boat, and an original city tour in Blois
History and tradition in châteaux country – 2 days
Day 1 : troglodyte site in Bourré, Clos Lucé in Amboise, Domaine de Montcy in Cheverny (vineyard visit and wine tasting)
Day 2 : paths in Blois and château de Chambord
A gourmet break in châteaux country – 3 days
Day 1 : the château de Blois and the old city
Day 2 : the château de Chambord, the Max Vauché chocolate workshop in Bracieux
Day 3 : troglodyte site in Bourré, Monmousseau wine cellars in Montrichard, Domaine de Montcy vineyard in Cheverny